Services


Rare Earth Landscape Inc.'s primary goal is to bring our years of design experience and construction knowledge to meet each client's unique desires and needs. Our landscape designs combine natural beauty with function; maximizing space while achieving visual harmony between structures and their surroundings. We offer you highly acclaimed design expertise that has been featured in Better Homes and Gardens and Sunset Magazine.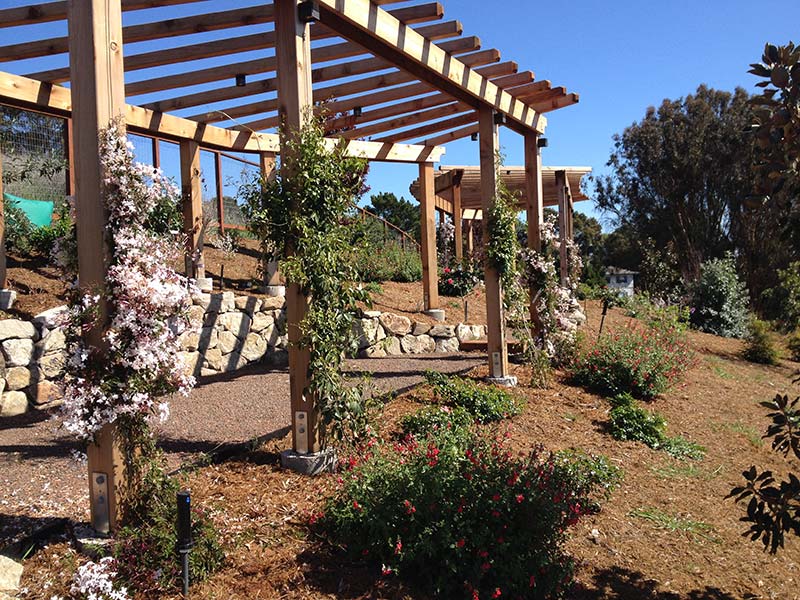 New Landscape Construction. When we design a new project, we work very closely with you, your building architect, your interior designer, and the builder to guarantee a natural assimilation with the structures.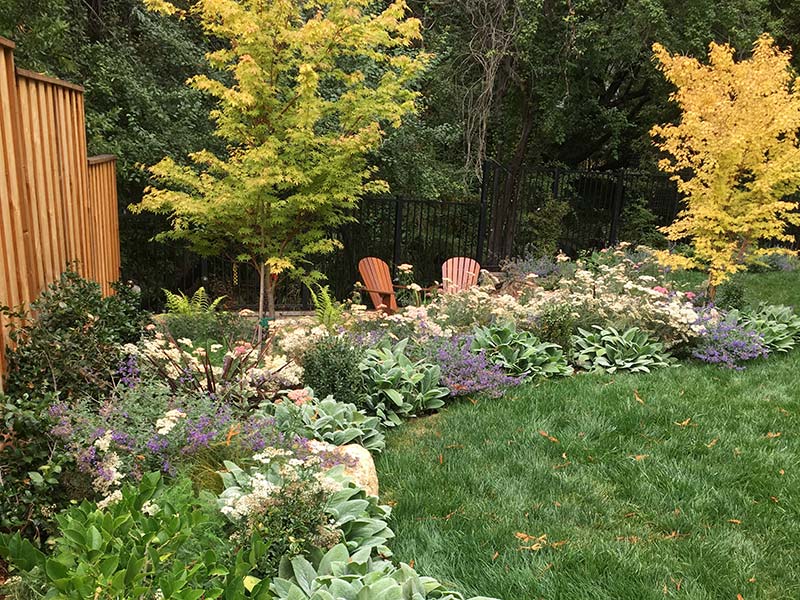 Custom Planting Plans. Great landscapes start with personalized planting plans that work for your property, your lifestyle, and your area. We are skilled in both formal and naturalistic planting designs that combine horticultural and ecological knowledge to create beautiful year-round landscapes. Our extensive knowledge on drought tolerant plants allows us to make a water-wise landscape.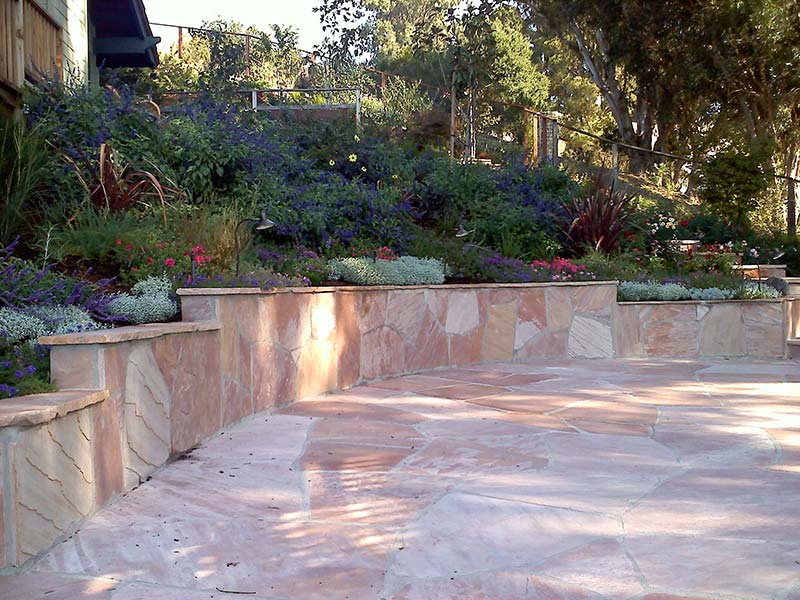 Specialty Stonework. Add a natural sense of beauty to your outdoor living space with our beautiful specialty stonework. Our stonework includes columns, patios, walkways and decorative walls, and retaining walls.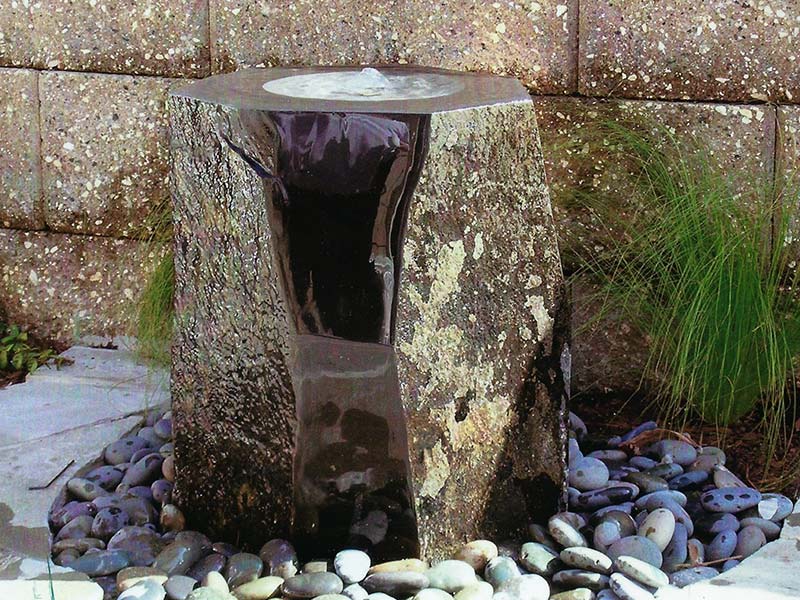 Water Features. Fountains, waterfalls, and other water features can add beauty, sound, lushness, and intimacy to any landscape. We design water features that complement your home or property and transform the grounds into a unique setting.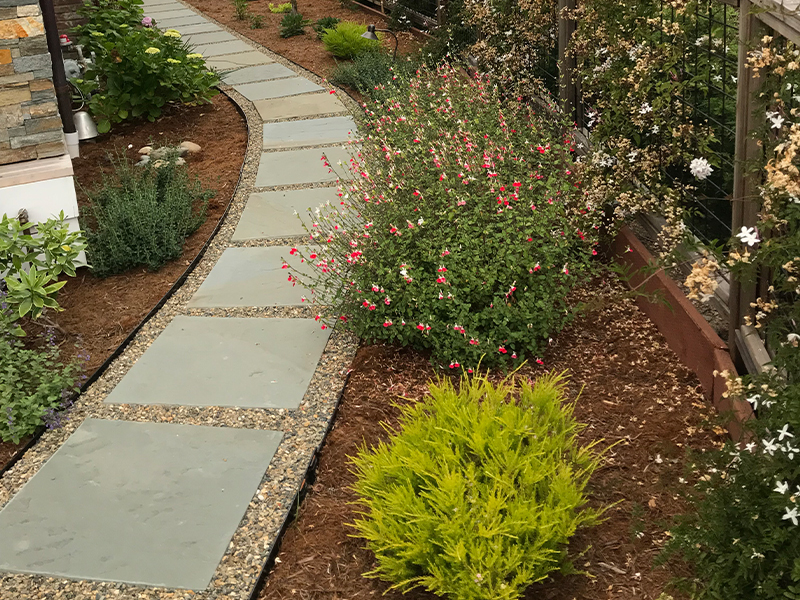 Walks & Patios. Carefully planned walkways and patios can enhance the functionality and visual appeal of your exterior spaces. We have years of experience designing walks and patios that work for any type of yard or outdoor space.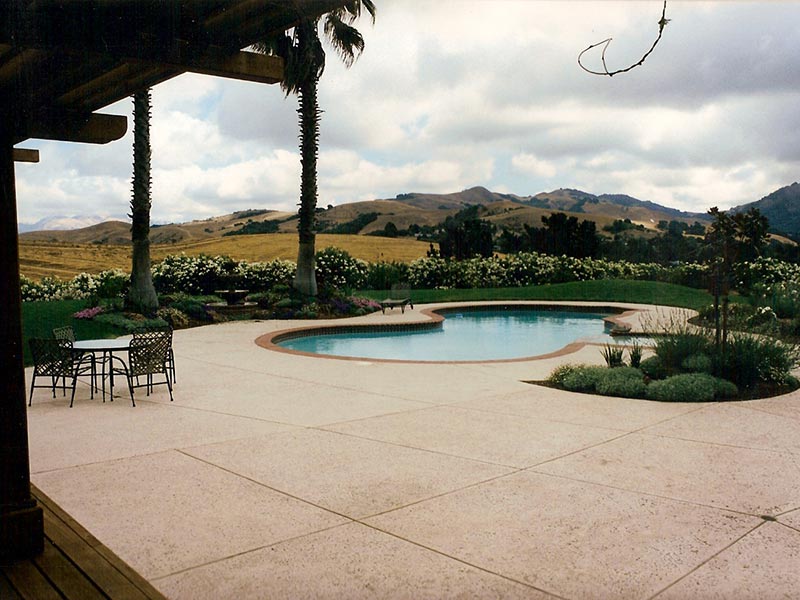 Pool Settings. Our landscape professionals can design the perfect landscape to complement your pool areas. The combination of water and hardscaping with lush plants can make for an unforgettable backyard.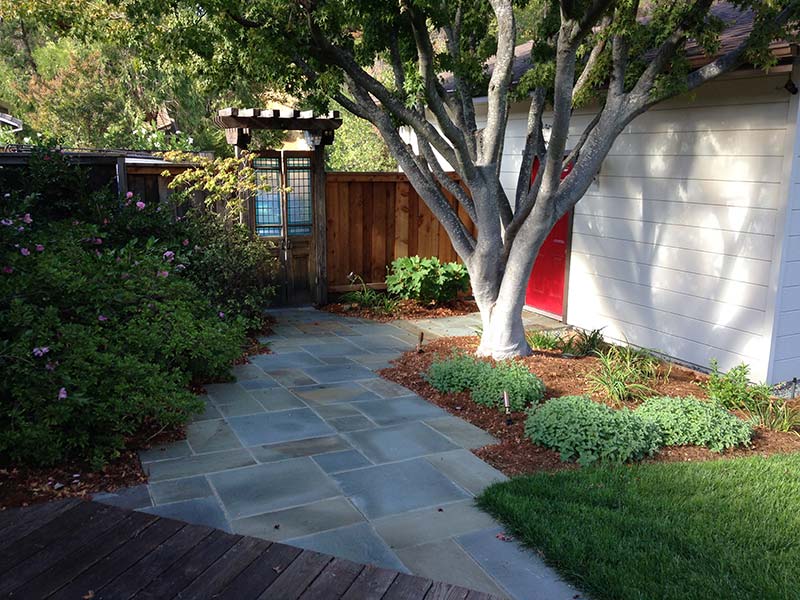 Irrigation. We design and install water-efficient irrigation systems best suited for your landscape to keep your plants and shrubs healthy.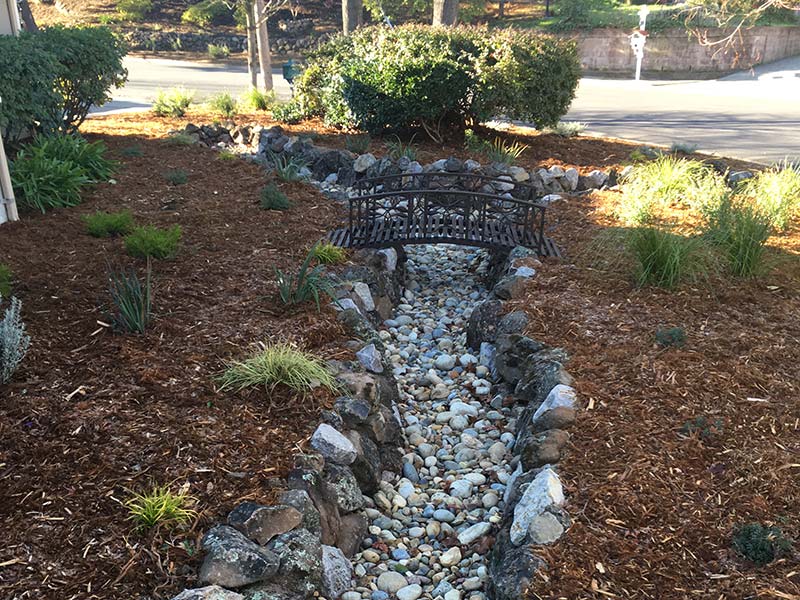 Lawn Alternatives. From drought resistant landscapes to focusing on water conservation or simply wanting a different look, we design and install lawn alternatives that best protect or complement your property and landscape.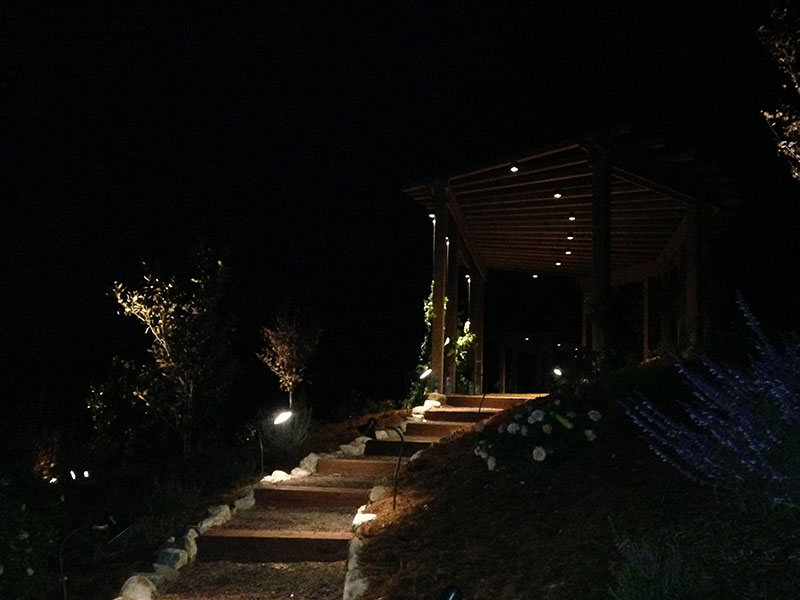 Low Voltage Lighting. Whether you want to add beauty, accentuate plants, or add safe passage at night on your property, we offer custom designed, low voltage landscape lighting systems.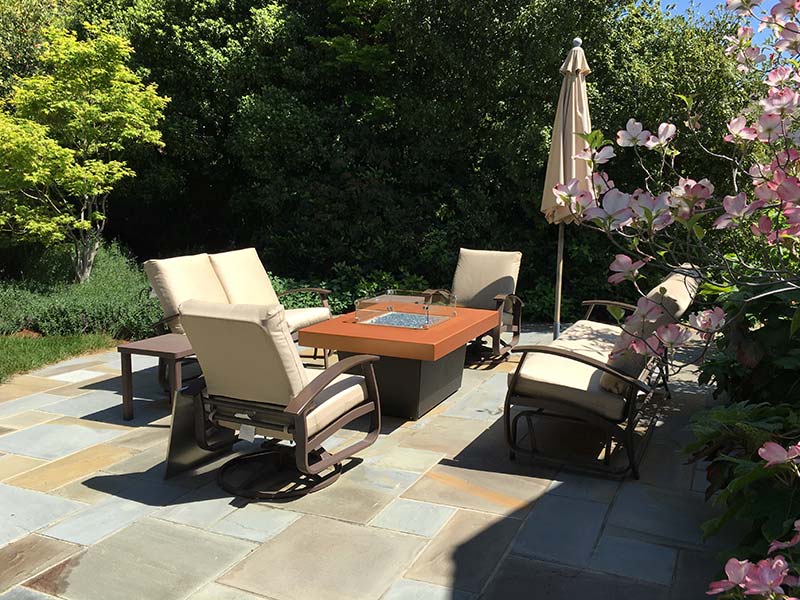 Fire Pits & Fire Tables. Our fire pits not only provide warmth, but they also create a focal point and sense of ambiance in your outdoor surroundings.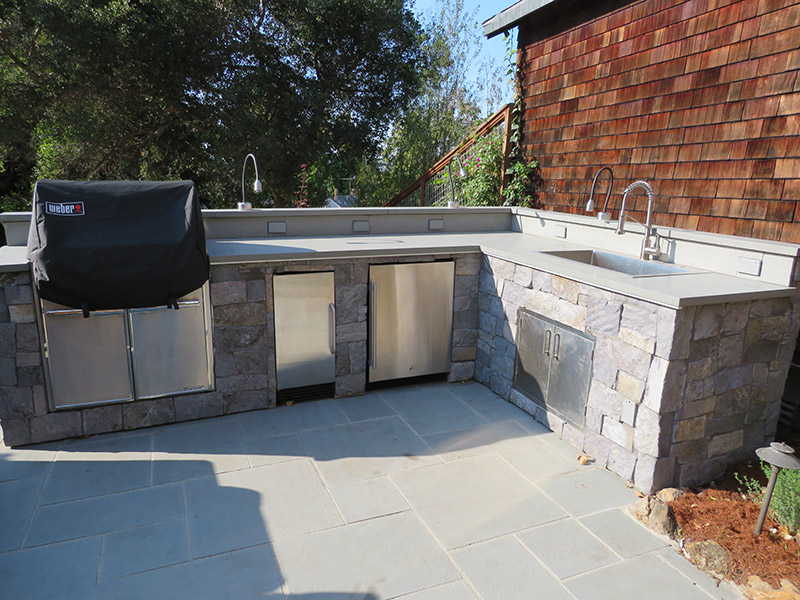 Outdoor Kitchens. Take advantage of your outdoor living area with a place to cook and entertain. From a basic set up to a fully amended kitchen, we can create an outdoor kitchen to suit your needs.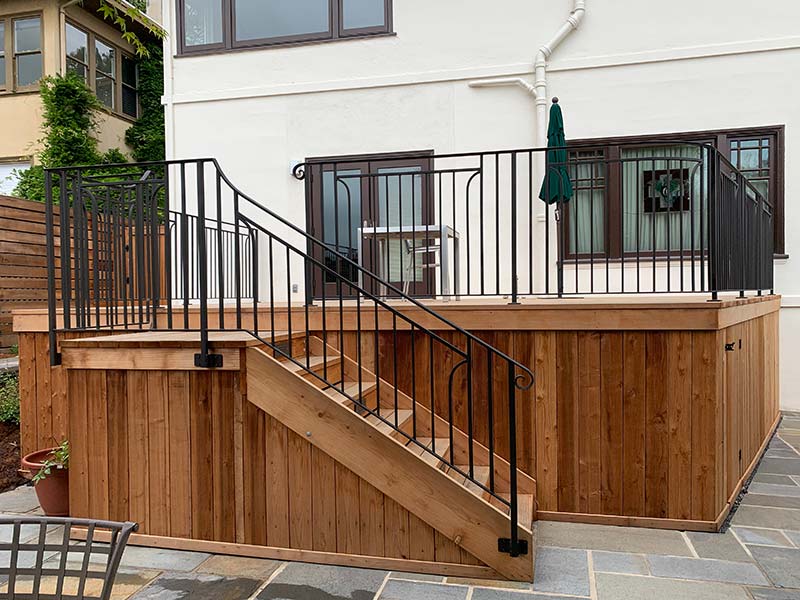 Decks. An outdoor deck can add significant value to your property and at the same time become an exciting new space for entertaining and relaxing. We work with you to create a custom deck that enables you to bring your indoor lifestyle out of doors.